Join Helen on multiple new dates throughout April & May
For An Exclusive Small Group Masterclass

You will join a maximum of 4 other students on our masterclass course where you will learn any 3 hair extension methods of your choice
Choose Any 3 From:
✔️The Hidden Weave
✔️Nano Rings
✔️Tape Extensions
✔️Micro Rings
✔️Sew In Weft
✔️Fusion Bonds
✔️Micro Ring Weft
Our courses are 100% guaranteed to run...even if we only have 1 person booked

At the end of the masterclass you can leave as a fully qualified hair extension technician...ready to get your dream hair extensions business started
No previous experience is required. ✅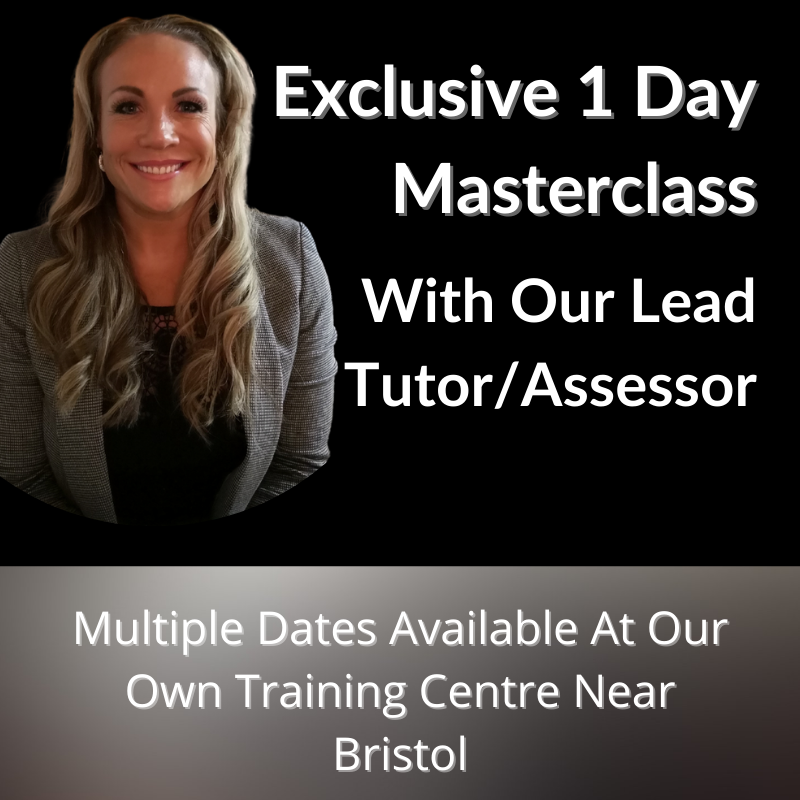 Helen has 15 years experience as a tutor & assessor...
She does not offer these masterclasses very often, so when she does the limited places do go very quickly.
She is insistent on small numbers. You won't arrive to any of her courses and find 10 or more other students.
We guarantee a maximum of 4 other students so you know you will get the attention you need to leave the course full of confidence in your new skills
We don't offer 25 other venues either. 
Simply because by offering that number of courses you have to employ tutors that are not offering the level of experience & expertise that only comes with many years of teaching.
You deserve better...think of our courses as like an exclusive members club!
Real students...real results!
Just look at some of the work our students are producing.
Are you next?
Tape method
The kit arrived really fast and everything you need was included the course was really easy to follow and very thorough! Can't wait to purchase more!
Tape Hair Extensions Training Course | With Training Head | Hair | Tools
Beginners review
This is great! I've never done any online training before, looking forward to try tape hair extentions, seems straight forward to do.
Definitely won't be last course I do.
Tape hair
Loved doing the tape hair extension course, Helen was a great help can't wait to do more courses soon highly recommend
Fantastic Course
Helen was great from start to finish. Always there when I need her and very prompt in replying. The course was very easy to understand. The kit provided was fantastic quality. Overall a great positive experience. I can't wait to purchase more courses :)
FREE access to the online version of this course
By booking your exclusive 1 day masterclass with Helen you will unlock free access to our online version of this course.
Join over 6,500 other students who have benefited from our accredited online learning.
This is exclusively
FREE

to you & is

worth £266!
I really loved doing it I am a fully qualified hair dresser that just wanted to update my skills. It was a great experience
Amazing course love it
Amazing course . Very easy to follow the guide I really enjoy this course and I can't wait to continue. Thank you very much for all
Nano Ring Hair Extensions Course | With Training Head | Hair | Tools
Postage was super quick! Absolutely amazing layout from start to finish! Extremely helpful, I would most definitely recommend!
Nano online course
I've been a stay at home mum for the last 14 years! I've always loved hair, I done a 3 method course back in 2014, but it was nothing like this Awesome course, I learnt everything I know because of Helen, it's such an easy simple video with instructions on step by step, I'd 100% recommend the course with the kits as the kits are quality and not cheap china crap.. honest review, you got it 😊 iam going to be doing the tapes course next.. at discounted prices too, thank you Helen Xxx